Vee Calcium Injectie voor hypocalcemie en allergische ziekten, alsook het optillen centrale remming veroorzaakt door magnesiumion
Calciumgluconaatinjectie
Calciumgluconaatinjectie
Alleen voor diergeneeskundig gebruik
SAMENSTELLING
Elke ml bevat calciumgluconaat 100 mg.
BESCHRIJVING
Een kleurloze heldere oplossing.
FARMACOLOGISCHE ACTIES:
Calcium heeft uitgebreide fysiologische en farmacologische effecten:
Bevorder de ontwikkeling van tanden en botten, behoud van de normale structuur en functie van botten. Bewaar excitabiliteit van zenuwvezels en spieren, deelnemen aan neurotransmitter vrijgeven. Bestrijding van centrale remming en neuromusculaire opwinding geleidingsblok veroorzaakt door magnesium ion. Verminder de doorlaatbaarheid van het capillair membraan. Bevorderen van stolling.
Groeiende dieren hebben meer calcium en fosfor nodig dan volwassen dieren, terwijl ze in de lactatieperiode meer nodig hebben. Wanneer dieren aan calciumtekort lijden, kan er sprake zijn van acute of chronische calciumziekte. Typische symptomen van chronische calciumtekort omvatten: osteomalacia, rickets, bones hypocalcificatie kan leiden tot kraakbeendysplasie, degeneratie en botten vervorming. Gezamenlijke stijfheid en hyperplasing, bewegingsstoornissen, neuromusculaire stoornissen, gewichtsverlies. Als er geen kalk of fosfor is, dan kan de eierschaal dunner worden en makkelijk breken, de broedbaarheid daalt. Acute calciumtekort kan leiden tot neuromusculaire, cardiovasculaire dysfunctie, zoals bijv. Parese bij melkvee, convulsiesyndroom bij ziekte, boviene hypomagnesemie
Dit product bevat calcium lager dan dat in calciumchloride, dus heeft weinig weefselirritatie effect, en is veiliger dan calciumchloride bij injectie.
INDICATIES
Voor hypocalcemia en allergische ziekten, evenals het verhogen van centrale remming veroorzaakt door magnesiumion.
DOSERING EN ADMINISTRATIE
Voor intraveneuze toediening.
Vee en paarden: 200-600 ml voor een enkele dosis.
Schapen, geiten en varkens: 50-150 ml voor een enkele dosis.
Honden: 5-20 ml voor een enkele dosis.
DRUG INTERACTION
Intraveneuze toediening van calciumbereiding gecombineerd met digitalis kan aritmie veroorzaken. Thiazide diuretica gebruikt in combinatie met grote doses calcium kan hypercalcemie veroorzaken. Gecombineerd met magnesiumpreparatie kan de kans op aritmie vergroten.
TEGENGESTELDE REACTIE
Hypercalcemie kan optreden bij dieren met hart- of nierziekte.
VOORZORGSMAATREGELEN
Gecontra-indiceerd bij hypercalcemie, moet gelijktijdige toediening van hartglycosiden voorkomen worden. Door langzame intraveneuze injectie, vermijd subcutane of intramusculaire injectie voor irritatie. Extravasculaire injectie moet voorkomen worden, anders kan pijn of weefselnekrose optreden.
TERUGTREKKINGSTIJD
Niet toepasbaar.
PAKKET
500m / fles
OPSLAG
Bewaren in een goed afgesloten houder.
Buiten bereik van kinderen houden.
SHELF LEVEN
3 jaar.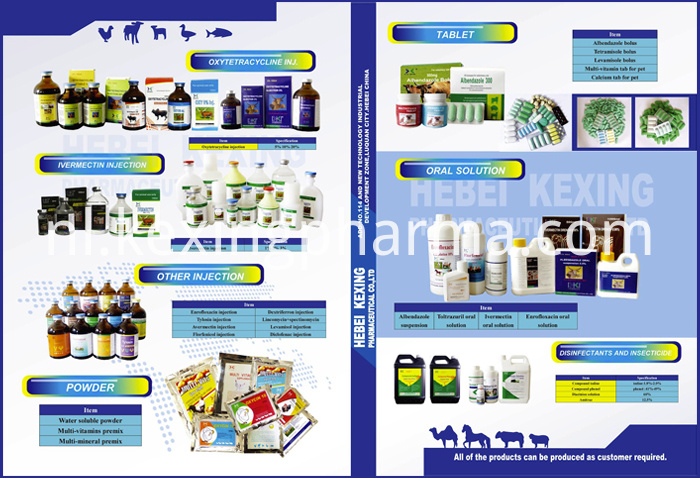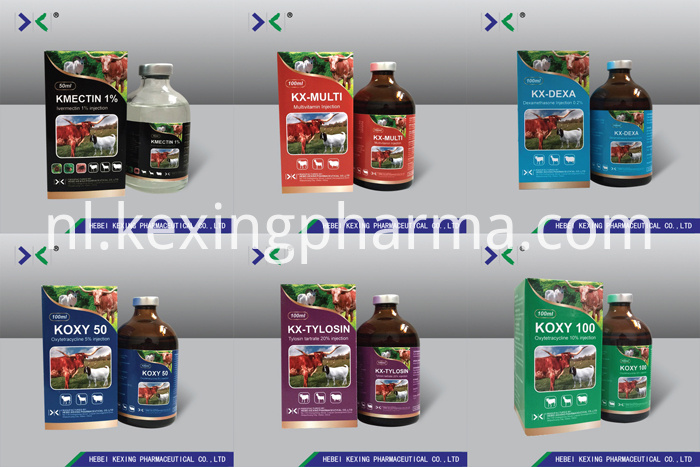 Product Categorie : Dierenvoeding Geneeskunde > calciumgluconaat