Vitamine B12 Butafosfan Injectie
Butafosfan B12 Injecties versneller voor stofwisseling en versterker voor immuniteit.
Vitamine B12 Butafosfan Injectie
Samenstelling:
elk 100 ml bevat:
Vitamine

B12
Toediening en dosering:
Intraveneuze, gespierd of onderhuidse injectie:
Paard, vee: 10-25ml per keer
Schapen: 2,5-8ml per keer
Varkens: 2,5 tot 10 ml per keer
Hond: 1-2,5 ml per keer
Kat, furbearing Dieren: 0,5-5 ml per keer.
Halveer de dosis voor jonge dieren.
Pakket: 20ml, 50ml, 100ml / fles
indicatie:
1 Acute stofwisselingsziekte: zoals zwakte van de vrouwelijke dieren na de bevalling en ziekte.
2 chronische stofwisselingsziekte: beginstadium van de ziekte van jonge dier, ondervoeding, de groei geblokkeerd;
3 stofwisselingsziekte :: gebrek aan eetlust, Borstvoeding reductie, stress, broosheid.
4 Catalepsy veroorzaakt door bloedarmoede, uitputting.
5 Verbeter dier immuniteit en de groei van de jonge dieren.
6 Verbeter gespierd lichaam en de kracht van het racen, werken of het leggen dieren.
farmacologie:
Butafosfan B12 Injectionis versneller voor metabolisme en versterker voor immuniteit,
Kan de anabolisme in het lichaam versnellen, de immuniteit verbeteren; Vitamine B12 kan metabolisme van eiwitten, koolhydraten en vet beïnvloeden. Het verhoogt ook de vorming van erytrocyt. Deze twee maken synergistisch effect terwijl ze samen worden gebruikt.
Dit product is bestemd voor ondervoeding van dieren, onjuist verhogingsbeheer en
ziekte veroorzaakt stofwisselingsstoornis, dysplasie van de jonge dieren, de vermindering van de immuniteit en depressie. Het heeft een sterke antioxidatie, in een lage concentratie, waardoor de autoxidatie van vet doeltreffend wordt belemmerd en de anabolisme van elk deel van het dierlijk lichaam wordt versterkt door middel van een eenvoudige fysieke stimulerende modus, het verbeteren van de functie van de lever, gladdespier en het skeletstelsel, waardoor het spierstelsel herstel van moeheid , Verminder de stress reactie.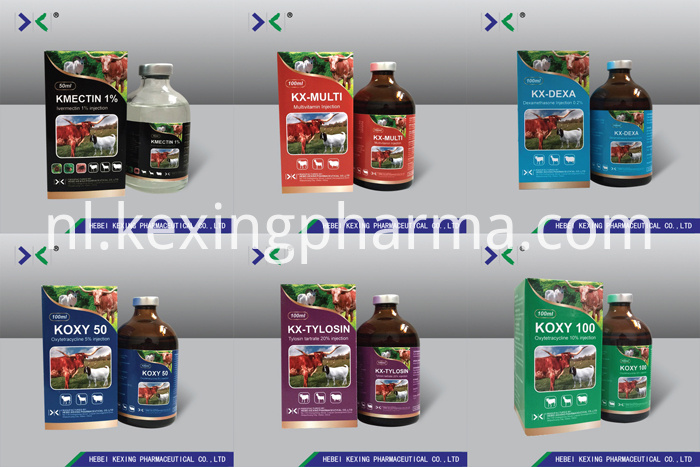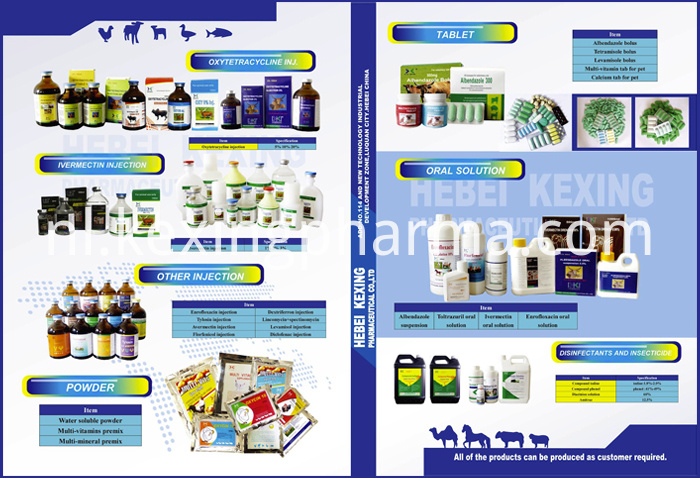 Product Categorie : Dierenvoeding Geneeskunde > Butafosfan + B12 Injection